Lan industrial established in 1995, is a leading manufacuturer and supplier of speciality chemicals that is recognised both for excellence in customer service and product quality.we establish three manufacture bases near to the raw material,(Jiangxi factory,Jiangsu factory,Neimeng factory),and two sales branches near to the exporting port.(Ningbo Branch,Shaoxing Branch).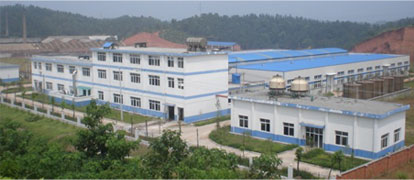 Through its ceaselessly tech-innovation, capacity expansion, product diversification and international marketing, Lan industrial has become one of the leading speciality chemicals suppliers in the world. It offer widespread coverage of European, Africa and south and north America markets.
Lan industrial is dedicated to supplying the world markets with the best, newest, and the most environmentally benign chemicals. It always keeps an eye on the industry development and pays full attention to understanding and listening to customers' needs. We strive to be our customers' first choice. It has also enjoyed significant growth over the past years.
Our product series has a wide range of applications including usages in cleaning industry, pulp and paper industry, textile industry, environmental protection, food processing, agriculture, aquiculture, petrochemistry, pharmacy, metallurgy, etc.
As always, Lan industrial focuses on maintaining a powerful and productive R&D team to develop new technologies, to solve the ever-changing customer needs and to make itself fully qualified for the harsh competitions. It famous for its products of oxalic acid and sodium percaronate made by new technology.